Job Description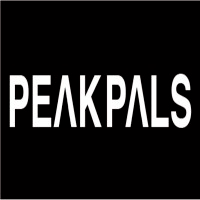 Job title: UI/UX Design Internship in Noida at PeakPals

Company: PeakPals

Job description: About PeakPals
PeakPals is the first fitness company for gen-Z. We give 1-1 online mentorship to lose weight fast and effortlessly. We are building the first fitness community & app for gen-Z to lift each other and are creating a new future by making gen-Z perform at its peak.
Activity on Internshala
Hiring since June 2022
12 opportunities posted
About the internship
Selected intern's day-to-day responsibilities include:
1. Design a website for our brand.
2. Interact and experiment best website design ideas with the CEO.
Learn skills relevant for this internship on Internshala Trainings
Who can apply
Only those candidates can apply who:
1. are available for full time (in-office) internship
2. can start the internship between 31st Oct'22 and 5th Dec'22
3. are available for duration of 3 weeks
4. have relevant skills and interests
Perks
Certificate Letter of recommendation
Number of openings
1

Expected salary:

Location: Noida, Uttar Pradesh

Job date: Thu, 03 Nov 2022 07:44:12 GMT


Location