Job Description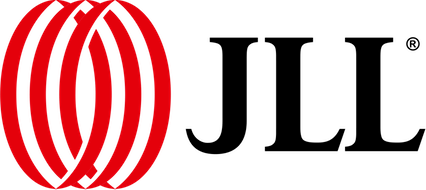 Job title: Technical Manager

Company: Jones Lang LaSalle

Job description: How we support the Whole You:
Our benefits are a good reason to come to JLL.
We are committed to hiring the best, most talented people in our industry, and then empowering them with the resources and support to enhance their health, financial and personal well-being. Our underlying benefits philosophy is this: be fair to our people and provide opportunities for those who take advantage of our programs and resources to increase their personal and financial security.
Technical Manager
Property and Asset Management
What this Job Involves
You will be responsible for managing daily operations at the site. You will be accountable for ensuring that all technical services are as per client's requirements. All electromechanical operations and their repair and maintenance will be in your purview. You would be managing the following:
Develops/maintains effective Asset specific maintenance and safety procedure manuals.
Ensuring proper signoffs for attendance and all the required details for cost sheet submission.
Ensuring timely submission of client approved cost sheet to JLL office and follow up for invoice from JLL office
Submitting the invoice to the client and following-up for payments.
Overseeing all building systems including fire/life safety, MEP and all critical utilities.
Ensuring the documentation of assets under asset list/ tracker.
Ensuring the documentation and checking of the assets under defect liability period and AMC/CAMC in a tracker.
Be responsible for hiring, training and development of shift engineers and maintenance staff.
Formulating suitable budgeting controls and Monitoring SLA's & KPI's for JLL and outsourced agencies towards effective service deliverance.
Maintaining service level agreements and keeping performance indicator scores above excellence.
Ensuring timely renewal of the agreement, submission of invoices and follow-ups for the payments.
Overseeing all vendor quotations and invoices.
Ensure proper signoffs for attendance and all the required details for cost sheet submission.
Ensuring timely submission of client approved cost sheet to JLL office and following up for the invoice.
Play a key role in managing Engineering operational accounts for buildings as required and assisting in budgeting.
Recommending/implementing Asset specific maintenance, safety procedures and enforcing compliance
To ensure all the planned preventive maintenance (PPM) are being timely carried out.
Suggest and implement improvements for preventive maintenance programs as required.
Coordinating with contractors, tenants and engineers.
Maintaining service /repair contracts.
Conducting risk/root-cause analysis in case of system failures and breakdowns and creating corrective /preventive action plan.
Implementing and administering inventory control programs for purchase of parts and utilization.
Assessing of the building operations and working towards mitigation of highlighted inherent risks.
Conducting regular inspections of operating MEP equipment systems; making necessary adjustments and managing controls as per requirements.
Ensuring compliance with applicable codes, regulations, government agencies and company directives.
Coordinate and maintain the as-built drawing and transition document library.
Creating emergency response plan and taking part in evacuation drills.
Maintaining engineering and other reports like DMR and MMR.
Work closely with the regional RO / HO / SME/ Training teams and ensure closures of all required reports.
Facilitate the services under the Slogan "No Safety No Work".
Site dynamics:
Work Schedule and other details: Site team: e.g.: Property Manager +2
Reporting:
You would be accountable to the Property Manager.
Sound like you? Here is what we're looking for:
Being Analytical and Meticulous
Paying attention to detail and having excellent problem-solving skills is essential. Teamwork and management skills are added advantages. You must have the capacity to multitask efficiently with excellent communication skills (written and oral)
Qualifications
You will have a Degree / Diploma in Electrical/Mechanical /Civil /Marine Engineering OR equivalent, with min 4 to 5 years of working experience in Facility Industry /Real Estate/ Hotel or Construction Industry. For residential sites candidates with residential experience will be preferred.
Additionally, this role requires a thorough understanding of all safety and environmental concerns as they relate to the equipment and the overall plant arena.
What we can do for you:
At JLL, we make sure that you become the best version of yourself by helping you realise your full potential in an entrepreneurial and inclusive work environment. We will empower your ambitions through our dedicated Total Rewards Program, competitive pay and benefits package.
Apply today!
Location:
On-site –Noida, UP
If this job description resonates with you, we encourage you to apply even if you don't meet all of the requirements. We're interested in getting to know you and what you bring to the table!
About JLL –
We're JLL—a leading professional services and investment management firm specializing in real estate. We have operations in over 80 countries and a workforce of over 102,000 individuals around the world who help real estate owners, occupiers and investors achieve their business ambitions. As a global Fortune 500 company, we also have an inherent responsibility to drive sustainability and corporate social responsibility. That's why we're committed to our purpose to shape the future of real estate for a better world. We're using the most advanced technology to create rewarding opportunities, amazing spaces and sustainable real estate solutions for our clients, our people and our communities.
Our core values of teamwork, ethics and excellence are also fundamental to everything we do and we're honored to be recognized with awards for our success by organizations both globally and locally.
Creating a diverse and inclusive culture where we all feel welcomed, valued and empowered to achieve our full potential is important to who we are today and where we're headed in the future. And we know that unique backgrounds, experiences and perspectives help us think bigger, spark innovation and succeed together.
JLL Privacy Notice
Jones Lang LaSalle (JLL), together with its subsidiaries and affiliates, is a leading global provider of real estate and investment management services. We take our responsibility to protect the personal information provided to us seriously. Generally the personal information we collect from you are for the purposes of processing in connection with JLL's recruitment process. We endeavour to keep your personal information secure with appropriate level of security and keep for as long as we need it for legitimate business or legal reasons. We will then delete it safely and securely.
For more information about how JLL processes your personal data, please view our .
For additional details please see our career site pages for each country.
For candidates in the United States, please see a full copy of our Equal Employment Opportunity and Affirmative Action policy .
Jones Lang LaSalle ("JLL") is an Equal Opportunity Employer and is committed to working with and providing reasonable accommodations to individuals with disabilities. If you need a reasonable accommodation because of a disability for any part of the employment process – including the online application and/or overall selection process – you may contact us at . This email is only to request an accommodation. Please direct any other general recruiting inquiries to our page
I want to work for JLL.

Expected salary:

Location: Noida, Uttar Pradesh

Job date: Wed, 23 Nov 2022 05:13:36 GMT


Location