Job Description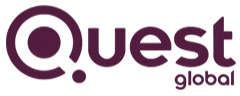 Job title: Technical Manager – Fatigue

Company: Quest Global

Job description: Job Description
Quest Global is an organization at the forefront of innovation and one of the world's fastest growing engineering services firms with deep domain knowledge and recognized expertise in the top OEMs across seven industries. We are a twenty-five-year-old company on a journey to becoming a centenary one, driven by aspiration, hunger and humility.
We are looking for humble geniuses, who believe that engineering has the potential to make the impossible, possible; innovators, who are not only inspired by technology and innovation, but also perpetually driven to design, develop, and test as a trusted partner for Fortune 500 customers.
As a team of remarkably diverse engineers, we recognize that what we are really engineering is a brighter future for us all. If you want to contribute to meaningful work and be part of an organization that truly believes when you win, we all win, and when you fail, we all learn, then we're eager to hear from you.
The achievers and courageous challenge-crushers we seek, have the following characteristics and skills:
Roles & Responsibilities:
Technically oversees the teams.
Supports the Team members in delivering a technically correct product right first time.
Understanding and alignment to customer requirements.
Train and mentor delivery team members based on customer requirements.
Support the preparation of information, knowledge and experiences within the team and across departments, e.g. for lessons learned, best practice sharing or project databases.
Responsible for Quality & KPI of the project.
Managing customer requirements & proposal support Guide & mentor team members.
Required Skills (Technical Competency):
10+ years of experience in Aero environment with knowledge of structural design of metal aircraft and repairs.
Hands-on experience with F&DT Analysis & Hand calculations involving metallic structural components.
Experienced in documents (like PDR/CDR/Certification reports, Concessions, Repairs) and report creation and getting validated.
Possess strong foundation in the area of load/stress analysis with abilities to formulate "free body diagrams" and identify load path of structures.
Working knowledge of Aero tool ISAMI for F&DT minimum of 2+ years
Experience with the use of both Finite Element (NASTRAN/PATRAN/HYPER MESH) and classical methods to perform structural load/stress analysis for primary airframe structures is preferred.
High level of customer and quality orientation together with strong abilities in consulting and implementation.
Good written and oral communication skills in English.
Desired Skills:
Knowledge of Fatigue and Damage Tolerance analysis.
Ability to use CATIA V5 or similar CAD tools to interpret structural drawings and familiarity with aerospace drawing standards will be an added advantage.
Achievement oriented.
Analytical thinking.
Self-driven.
Flexible and work under pressure
Total Years of Exp
12-15
Education Type
BEng-Bachelor of Engineering
Experience Level
Mid Level

Expected salary:

Location: Bangalore, Karnataka

Job date: Fri, 18 Nov 2022 05:15:41 GMT


Location