Job Description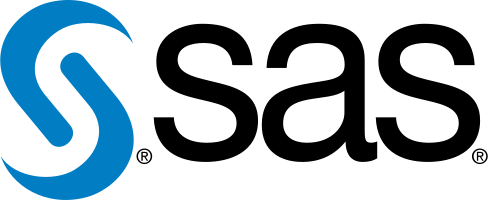 Job title: Technical Consultant / Java

Company: SAS Institute

Job description: Job Description
What we do
We're the leader in analytics. Through our software and services, we inspire customers around the world to transform data into intelligence. Our curiosity fuels innovation, pushing boundaries and changing the way we live.
What you'll do
The role is base­d in the Pune R&D Center, at SAS R&D Pune facility. As a Software Developer in our team, you will have the opportunity to acquire a wide range of business and technical skills, gain first-hand experience on best business practices through exposure to working with global teams, and experiment with the latest technology on the market. You will:
Help designing new products, bring new ideas and transform them into action, from prototypes to finished products. Think big!
Develop and maintain SAS product software for global markets. You will be involved in all stages of the software product creation process.
Participate in activities that demonstrate SAS' industry experience and leadership.
Support implementation services on/off site for the SAS products, involved in all stages of the project implementation phase.
Work with other SAS teams in Product Management, R&D, Consulting to shape up the requirements.
Design architecture for complex topics, make right decisions for usability, performance at scale and present your design to key stakeholders.
Implement Quality First approach in all tasks undertaken.
What we're looking for
Proficiency in JAVA, Spring, Design patterns, Gradle, Jenkins,
A minimum of 2 years of experience with web technologies in REST API development, JSON and XML
Experience with Postgres, Oracle databases or other RDBMS and persistent stores
Must be familiar with all phases of the Software Development Life Cycle (SDLC)
Sound OOPS/OOAD concepts, knowledge of SQL concepts and exposure to implementing design patterns.
Ability to make recommendations based on solid understanding of the problem resolution, troubleshooting or user interactions
Nice to haves
Experience with any Cloud environment, Open stack, docker and/or AWS, GCP, Azure
Experience building services/components designed for reuse with performance in mind.
Experience with Agile software development methodologies
Ability to use Test Driven and CI/CD Development methodologies (Unit test and Integration Testing)
Experience with multi-tier full stack web application development would be an added advantage. Working knowledge of Web Application Servers or HTML front-end development, Familiarity with Bootstrap, CSS and react.
Experience with Kubernetes, Docker
Demonstrated experience with disciplined unit, regression, and integration testing
Experience of scripting language (python, Perl, shell-scripting) or Golang will be helpful.
Good exposure to design and development of Microservices, REST APIs and WebApp Frameworks like Spring boot.
Good design and programming skills in Java or Golang using IDE.
Familiarity with fundamental Statistics and Probability concepts.
Total Years of Relevant experience
A minimum of 5-10 years of experience in developing web applications SS
Education Preference
Bachelor's or Master's Degree in Computer Science, Information Technology, Maths, Physics, Statistics, Engineering, or related discipline

Expected salary:

Location: Pune, Maharashtra

Job date: Tue, 22 Nov 2022 23:40:31 GMT


Location