Job Description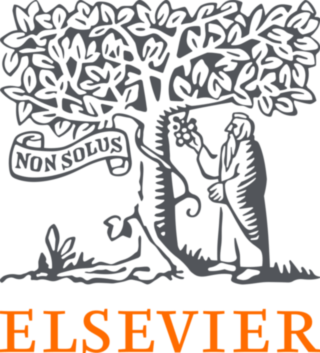 Job title: Software Engineer III (Magento Full Stack Developer)

Company: Elsevier

Job description: Software Engineer III (Magento Full Stack Developer)
Are you an experienced developer with a 'can do' attitude and enthusiasm that inspires others?
Are you a problem solver?
About our Team
Our technology is based on Magento along with some individual channels built on alternative stacks (inc. WordPress and other CMS-integrated solutions).
About the Role
As the Senior Software Engineer for Magento eCommerce you will work with global, multi-functional, teams to support the strategic development of our core multi-region eCommerce platform.
Responsibilities
· Writing and reviewing portions of detailed specifications for the development of complex system components
· Turning prioritized backlog items into released features and responsible for providing product and technology expertise when scoping complex work.
· Resolving complex technical issues. Design and work with complex data models. And to work in an agile environment and collaborating with stake holders.
· Working with Product Owner and development team to understand product requirements.
Requirements
· 3+ years of experience with Expert knowledge of Magento 2 with demonstrable experience in delivering enterprise scale eCommerce capability.
· Experience within a complex heterogenous eCommerce environment and coordinating with other internal development groups
· Have understanding of Magento's capabilities (inc. multiple sites/stores/views, cross-selling capability, currency and tax, subscription-based and digital products, promotions/trials/bundles, etc.).
· Experience of Magento's B2B functionality and service-based eCommerce system integration (inc. real-time, batch, sync/async)
· Experience in the effective integration of Magento with other up/down-stream business systems (inc. inventory/product feeds, payment gateways, fulfilment chains, CMS, etc.).
· Able to manage and resolve complex technical challenges and knowledge of Magento Plugins and their effective selection from the Marketplace
Work in a way that works for you
We promote a healthy work/life balance across the organisation. With an average length of service of 9 years, we are confident that we offer an appealing working prospect for our people. With numerous wellbeing initiatives, shared parental leave, study assistance and sabbaticals, we will help you meet your immediate responsibilities and your long-term goals.
· Working flexible hours – flexing the times when you work in the day to help you fit everything in and work when you are the most productive
Working with us
We are an equal opportunity employer with a commitment to help you succeed. Here, you will find an inclusive, agile, collaborative, innovative and fun environment, where everyone has a part to play. Regardless of the team you join, we promote a diverse environment with co-workers who are passionate about what they do, and how they do it.
At Elsevier, we know that your wellbeing and happiness are key to a long and successful career. These are some of the benefits we are delighted to offer:
· Group Health Insurance Policy (covering self and family)
· Group Life insurance/accident policy
· Generous long-service awards
· New Baby gift
· Subsidised food provided (applies to India- Chennai)
· Casual Leave, Sick Leave, Privilege Leave, Compassionate Leave, Special Sick Leave, Gazetted Public Holiday and Maternity/Paternity Leave
· Free Transport provided to and from the office (applies to India-Chennai)
Working for you
About Us
A global leader in information and analytics, we help researchers and healthcare professionals advance science and improve health outcomes for the benefit of society. Building on our publishing heritage, we combine quality information and vast data sets with analytics to support visionary science and research, health education and interactive learning, as well as exceptional healthcare and clinical practice. At Elsevier, your work contributes to the world's grand challenges and a more sustainable future. We harness innovative technologies to support science and healthcare to partner for a better world.
Join Us
Purposeful Work
When you work with us, your work matters. You are part of an organization that nurtures your curiosity to stimulate innovation for the communities that we serve.
Growing Every Day
Like the communities we serve, you are on a constant path of discovery to shape your career and personal development.
Colleagues Who Care
You will be part of the Elsevier family. We will support your well-being and provide the flexibility you need to thrive at work and home.
Together, we create possibilities.
Join us
Elsevier is an equal opportunity employer: qualified applicants are considered for and treated during employment without regard to race, color, creed, religion, sex, national origin, citizenship status, disability status, protected veteran status, age, marital status, sexual orientation, gender identity, genetic information, or any other characteristic protected by law. If a qualified individual with a disability or disabled veteran needs a reasonable accommodation to use or access our online system, that individual should please contact [email protected] or if you are based in the US you may also contact us on 1.855.833.5120.
Please read our

Expected salary:

Location: Chennai, Tamil Nadu

Job date: Thu, 17 Nov 2022 04:00:18 GMT


Location