Job Description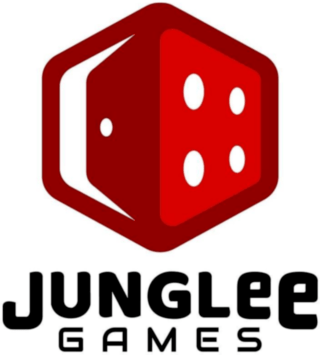 Job title: Senior Manager- Training & Quality

Company: Junglee Games

Job description: The role will lead a team dedicated to improving our ability to deliver and provide the best customer experience. You will be the custodian of the Quality, Training, and Knowledge Management team.
Responsibilities :
Quality
Constantly improve quality audits across various teams.
Ensure improvement and sustainability of processes based on quality audits.
Assist the Operations team in employing innovative methods and give feedback to improve the overall customer experience.
Identify and explore quantitative and qualitative data to develop and enhance employee skills.
Tackle problems in creative and logical ways and brainstorm solutions.
Conduct customer feedback audits and derive insights to optimize the user experience.
Create effective working relationships with key stakeholders by logical process enhancement suggestions along with data-driven product decisions.
Formulate compliance and non-compliance processes as per policies and requirements.
Training
Ensure that training is delivered to all new employees as per the training calendar.
Identify and assess training needs through job analysis, quality scores, performance appraisals, and consultation with respective managers.
Plan and manage on-the-job training, quizzes, refresher training, etc. for associates.
Ensure a smooth and clear transition of new processes from the training team.
Take full responsibility for the knowledge and content management of documented processes.
Constantly drive the quality and methodology of training, workshops, etc.
Execute training tasks and assignments on short notice.
Work closely with various teams to plug areas of opportunity into the training area.
Drive online learning through our LMS tool
Work closely with EX Team and drive the learning management tool adoption
Perform constant benchmarking of the process across the industry to enhance the internal system, processes, etc.
Requirements
Total 10-12 years' experience, with 3-4 years' experience managing a Quality and Training team.
Experience in both voice and non-voice processes.
Strong analytical and problem-solving skills. Must enjoy digging into data and deriving insights because we are a data-driven company obsessed with numbers.
A quick learner who is able to understand the process and provide valuable feedback.
Excellent interpersonal skills and ability to work with and influence different stakeholders across teams.
Should have the ability to work under pressure and in an unstructured environment.
Must be meticulous and possess an eye for detailing.
COPC or Six Sigma (green belt) certified, or the experience of implementing Training and Quality-related processes from scratch will be an advantage.
Excellent written and verbal communication skills with the ability to communicate with multiple levels within the organisation.
Benefits
About Junglee Games Junglee Games is a leader in the skill-gaming space, with close to 75 million users. Founded in San Francisco in 2012, and part of the $30 Bn Flutter Entertainment Group, Junglee Games is the fastest-growing skill-gaming company in the world. Some of our notable games are Junglee Rummy, Howzat, and Solitaire Gold.
Our mission is to build entertainment for millions of people around the world and connect people through high-quality games.
Since we were founded, we've drawn 500 of the world's most talented people into our ranks. Our team has worked on international AAA titles like Transformers, Star Wars: The Old Republic, Real Steel, Rio, Mech Conquest, and Dueling Blades. Our designers have worked on some of Hollywood's biggest hits including the movie Avatar.
Junglee is not just a gaming business – it is a blend of data science, innovation, cutting-edge technology and, most importantly, a values-driven culture that is creating the next set of conscious leaders. Junglee Games is an equal opportunity employer. We celebrate diversity and are committed to creating an inclusive environment for all employees.

Expected salary:

Location: Gurgaon, Haryana

Job date: Wed, 23 Nov 2022 05:13:36 GMT


Location