Job Description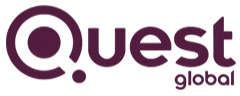 Job title: Senior Engineer – Aerostructures Static – 44527BR

Company: Quest Global

Job description: Job Description:
Quest Global is an organization at the forefront of innovation and one of the world's fastest growing engineering services firms with deep domain knowledge and recognized expertise in the top OEMs across seven industries. We are a twenty-five-year-old company on a journey to becoming a centenary one, driven by aspiration, hunger and humility.
We are looking for humble geniuses, who believe that engineering has the potential to make the impossible, possible; innovators, who are not only inspired by technology and innovation, but also perpetually driven to design, develop, and test as a trusted partner for Fortune 500 customers.
As a team of remarkably diverse engineers, we recognize that what we are really engineering is a brighter future for us all. If you want to contribute to meaningful work and be part of an organization that truly believes when you win, we all win, and when you fail, we all learn, then we're eager to hear from you.
The achievers and courageous challenge-crushers we seek, have the following characteristics and skills:
Roles & Responsibilities:
Execute the allotted work package.
Quickly understand existing process and adaptation to project requirements
Responsible to follow checklist and process as per project requirements.
Responsible for the on-time and quality of the deliverables.
Supports the technical lead in delivering a technically correct product right first time.
Required Skills (Technical Competency):
3+ years of experience in Aero environment with knowledge of structural design of metal aircraft and repairs.
Hands-on experience with Analysis & Hand calculations involving metallic structural components.
Experience in extracting the loads pertaining to Components & sub assembly to carry out detailed stress check and to validate the design.
Preparation of the Static Stress verification report.
Working knowledge of Application of HSB.
Must be a self-motivated team player who can work independently.
Conversant in MS Office.
Desired Skills:
Experience in Aero methods and report writing skills.
Knowledge of Fatigue and damage tolerance analysis is an added advantage.
Work experience in stress concessions OR repairs is an added advantage.
Experience in finite element (FE) Analysis using the available commercial software like Nastran Patran, Hypermesh, Mathcad.
Self-driven.
Flexible and work under pressure.
Team Player.
About Company:
Over the past 25 years, we have built a business centered on engineering excellence to solve the most challenging problems for industry. We have deep expertise across the entire product life cycle and a breadth of engineering capabilities from mechanical to embedded software to digital. With our depth and breadth, we not only partner with our customers to tackle their most daunting challenges of today, we retain institutional knowledge to help them again and again. This depth and breadth position Quest Global to function quite uniquely as an extension of our customers' teams. Sure, we can supplement personnel during staffing crunches, but we can also take full ownership of projects as a trusted, strategic partner for the customers we serve.

Expected salary:

Location: Bangalore, Karnataka

Job date: Tue, 22 Nov 2022 05:04:37 GMT


Location