Job Description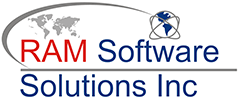 Job title: Salesforce Architect

Company: RAM Software Solutions

Job description: What are we looking for?
With over 25 years of experience in web radiology, is dedicated to delivering award-winning, fully customizable, feature-rich solutions for healthcare providers around the world. We're currently seeking an experienced SalesForce Architect who can help us design and implement the next generation of digitized workflows. We are looking for an individual who can sit with the business, capture complex requirements, and convert them into appropriate Salesforce solutions. This role will also need to help develop the full data ecosystem via integrations with other solutions such as ERP, Marketing tech, Data Visualization, etc.
If this sounds like a fit, we want to hear from you!
Note: RamSoft is headquartered in Toronto, Canada. Our RamSoft India office is located in Bangalore/Bengaluru, and this role is open to on-site, hybrid, and fully remote candidates. Schedule adjustments will sometimes be required in order to attend virtual meetings with colleagues in other time zones.
What will you do?
Leverage your strong understanding of Salesforce configuration capabilities to recommend best practices and identify areas for better alignment with business needs
Work with upper management to address corporate needs
Author requirements, definition, design, and other related project and system documentation
Define system architecture, identify gaps between current and desired end-states, and deliver solutions
Implement customer-facing community portals
Process Automation; Leverage Salesforce workflows and Process Builder to help automate and streamline processes
Data Management: Maintain data hygiene. Create validation rules, pick list values, and lookup filters to help ensure data quality
Security: Setup Profiles, Permission sets, Field level security Role hierarchy based on Organizational needs, in addition to sharing rules
Develop advanced Apex/Lightning components and advanced complex triggers, Visualforce pages, scheduled batch jobs and SOAP/REST Integrations
Administration setup, e.g., user management, security controls, and data as well as creating roles and profiles
Create reports using various types and dashboards
Customize Account, Lead, Contact, Opportunity, and Case objects. Configure lead mapping, Setup account and Opportunity teams, setup Assignment rules, auto-response rules, and escalation rules to improve Sales and Service productivity/adoption
Design custom objects, custom fields, picklists, page layouts, workflow, approval processes, validation rules, custom tabs, Visualforce pages and email generation according to application requirements
Other related duties as assigned
What will you bring to RamSoft?
Minimum of 5+ years of experience within Salesforce and its ecosystem (Sales Cloud, Marketing Cloud, CPQ, Pardot, etc.)
Experience with SalesForce ecosystem integrations which may utilize third-party integration engines, Rest/SOAP APIs, etc.
Minimum of 2+ years of experience with Rest API
Ability to clearly communicate with stakeholders and senior management
Ability to drive information gathering to determine technical architecture
Understanding of typical business topics and processes (i.e. Sales/Marketing Lifecycles)
Proven track record of converting advanced business workflows into Salesforce
Good problem-solving skills and ability to give optimal solutions
Active Salesforce certifications: Developer/Architect
RamSoft offers a casual work environment, flexible work hours, and a competitive compensation and benefits package. RamSoft Inc. is an equal opportunity employer and committed to fostering an accessible and inclusive environment for employees and customers. If you require any accommodation for the recruitment/interview process (including alternate formats of materials, or accessible meeting rooms or other accommodation), please let our HR department know and we will work with you to meet your needs.

Expected salary:

Location: Bangalore, Karnataka

Job date: Wed, 28 Sep 2022 04:18:53 GMT


Location