Job Description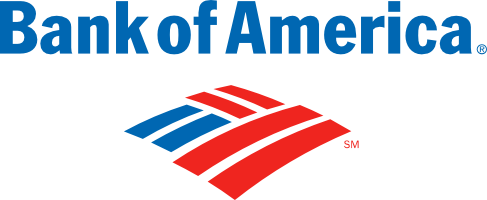 Job title: Quality Specialist II B – GBS IND

Company: Bank of America

Job description: Job Description:
Overview (Bank overview, GBS India overview, Function Overview)*
Bank of America is one of the world's leading financial institutions, serving individual consumers, small and middle-market businesses and large corporations with a full range of banking, investing, asset management and other financial and risk management products and services.
We are committed to attracting and retaining top talent across the globe to ensure our continued success. Along with taking care of our customers, we want to be the best place for people to work and aim at creating a work environment where all employees have the opportunity to achieve their goals.
We are a part of the Global Business Services which delivers technology and operations capabilities to all Bank of America lines of business (LOB) and enterprise functions.
Our employees help our customers and clients at every stage of their financial lives, helping them connect to what matters most. This purpose defines and unites us. Every day, we are focused on delivering value, convenience, expertise and innovation for individuals, businesses and institutional investors we serve worldwide.
BA Continuum is a nonbank subsidiary of Bank of America, part of Global Business Services in the bank.
Process Overview*
Digital Platforms Technology handles the development of the next generation of integrated technology solutions for the company's consumer online banking & sales applications. This group is part of the client facing platform's technology that is responsible for the technology that drives key client-facing platforms and channels across Retail, Preferred, and GWIM including our Digital, Online, Mobile, Contact Center and Voice, Payments and Commerce, Fraud, Financial Center and Architecture Technologies
Job Description*
Individual Contributor (Quality Engineer) will be required to provide hands on manual & automation testing capabilities for Online Banking application. He/she will work with stakeholders on a daily basis to provide design, manage and execute test frameworks, test plans, scenarios, scripts and procedures, maintain test frameworks.
Responsibilities*
Good understanding of Software QA methodologies & tools (SDLC, Agile, JIRA, QC etc.)
Design and execute test plans, scenarios, scripts and procedures as part of a vibrant agile team
Responsible for test execution that includes executing test scripts, validating test results, logging/tracking, defects, etc. across desktop, mobile applications
Condition data scenarios using appropriate tools to test requirements/stories/features
Participate in agile routines (standups, retro's, defect calls) and other onshore- offshore routines
Assist in the development of test deliverables (i.e., test plan, mapping data flows, etc.) as required
Assist in traceability activities as required
Assist in the identification of repeatable/reusable test scripts as well as the identification of test scripts eligible for automation
Document test procedures to ensure implementation and compliance with standards
Requirements*
Education*
Bachelor or Masters Degree in Computer Science or related field
Certifications If Any
Any QA tech certifications
Experience Range*
5 – 7 Years
Foundational skills*
 Strong Web application testing skill set
 Strong Hands on experience in Core Java & Advanced Selenium, Restful Webservices
 Ability to independently work on test frameworks & build solutions using multiple design approaches.
 Strong hands on in automated Web services Testing (SoAP UI), VBScripting.
 Strong hands on experience in Data X & allied data SOR's.
 Excellent understanding of Agile methodologies & tools
 Strong problem solving skills with the ability to analyze and debug issues
Desired skills
 Must have the ability to work in a team
 Must be able to help communicate ideas and best practices
 Excellent verbal and written skills, to include advanced interpersonal and proven presentation skills
 Must be able to collaborate with wider groups on standards and best practices
 Must be personally motivated to actively learn about new technologies
Work Timings*
11:30 – 20:30 Hours
Job Location*
Chennai , GIFT

Expected salary:

Location: Chennai, Tamil Nadu

Job date: Wed, 23 Nov 2022 05:13:36 GMT


Location