Job Description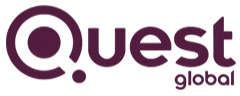 Job title: Project Manager – 44035BR

Company: Quest Global

Job description: Job Description:
Quest Global is an organization at the forefront of innovation and one of the world's fastest growing engineering services firms with deep domain knowledge and recognized expertise in the top OEMs across seven industries. We are a twenty-five-year-old company on a journey to becoming a centenary one, driven by aspiration, hunger and humility.
We are looking for humble geniuses, who believe that engineering has the potential to make the impossible, possible; innovators, who are not only inspired by technology and innovation, but also perpetually driven to design, develop, and test as a trusted partner for Fortune 500 customers.
As a team of remarkably diverse engineers, we recognize that what we are really engineering is a brighter future for us all. If you want to contribute to meaningful work and be part of an organization that truly believes when you win, we all win, and when you fail, we all learn, then we're eager to hear from you.
The achievers and courageous challenge-crushers we seek, have the following characteristics and skills:
Roles & Responsibilities: * Independently manage full lifecycle projects, end to end, in a services company environment. Projects will be mostly of Agile/semi-Agile nature but at times may include waterfall style projects too. Project manager shall own project execution and delivery.
Analyse customer RFPs/RFQs and make response plan that pulls in functional and cross functional teams as required. Prepare technical solution with support from technical architect/team. Drive preparation of estimation, schedule, ramp up plan and costing. Create SOWs and/or proposal documents and get it reviewed and approved by senior management. Present the SOW/proposal to customer to win the deal.
Execute projects based on the SOW/proposal terms and conditions. Create detailed and end to end project management plan and own the execution.
Define project metrics that are critical to quality and on-time delivery. Implement necessary data collection mechanism to measure the metrics. Analyse the data and implement course correction measures when required. Periodically report the project metrics and status to senior management and other project stakeholders as required.
Ensure proper staffing/structure for project success. Drive talent ramp up initiatives which may include, lateral hiring, employee referral, internal hiring, cross skilling and upskilling. Project manager shall own the ramp up plan agreed with customer. He/she shall work closely with other enabler teams like recruitment team, onboarding team, learning department etc., to ensure that the ramp up is done on time.
Periodically review the project progress and deliverables to ensure that the project will be successful. Plan necessary mitigation activities for any risk identified.
Control and own the project from financial perspective. Plan optimum resource utilization so that the project can be successfully finished within the allocated budget and margin. Manage timesheet, billing and revenue generation aspects for the project.
Adhere to Quest Global mandated and customer mandated QMS. Ensure that the projects are executed complying with all required quality standards. Project Manager shall also represent his project in internal and external audits (e.g.: ISO, CMMI or similar).
Perform performance reviews of the team members and ensure that proper feedback/guidance/support is provided on time. Manage career progression within the team following organizational mandates and fulfilling project needs.
Plan and implement initiatives to measure and maintain employee satisfaction within the project teams.
Required Skills (Technical Competency): * Overall 12+ years of experience in Software Development industry
3+ years of experience as a Project Manager managing Agile/semi-Agile projects
5+ years of overall experience in hands on software development (in early career) using C++ or Java or C# as main programming languages
More than 5 years of overall experience in delivering projects in a software services company (as developer or lead or manager)
Strong experience in analysing software requirements/RFP/RFQs
Strong experience in software estimation, preparation of schedule and costing process
Experience in preparing and executing end to end project management plan
Strong Leadership quality. Shall be able to lead a team of 30 to 50 Engineers, depending on project complexity and size
Experience in managing project financials and budget (timesheet, billing, invoicing, revenue generation etc.)
Strong understanding of OOPs concepts and design patterns
Quick learning skills. Shall be willing to learn/understand new technologies/skills as required to ensure project success
Experience in planning and executing recruitment process with support from technical and enabler teams
Experience in implementing and/or maintaining quality/process standards like ISO, CMMI etc.
Experience in Medical Devices domain or willingness to quickly learn domain specifics
Strong Communication and interpersonal skills
Desired Skills: * PMP, PRINCE or any other standard certifications on project management
Certified Agile Scrum Master title
Familiar with tools like Rally, Collaborator, SVN, ALM, Jira, Git, PowerPoint.
Experience in working with containerization development projects
Experience in working with Cloud projects (AWS, Azure)
About Company:
Over the past 25 years, we have built a business centered on engineering excellence to solve the most challenging problems for industry. We have deep expertise across the entire product life cycle and a breadth of engineering capabilities from mechanical to embedded software to digital. With our depth and breadth, we not only partner with our customers to tackle their most daunting challenges of today, we retain institutional knowledge to help them again and again. This depth and breadth position Quest Global to function quite uniquely as an extension of our customers' teams. Sure, we can supplement personnel during staffing crunches, but we can also take full ownership of projects as a trusted, strategic partner for the customers we serve.

Expected salary:

Location: Thiruvananthapuram, Kerala

Job date: Sun, 13 Nov 2022 05:18:59 GMT


Location