Job Description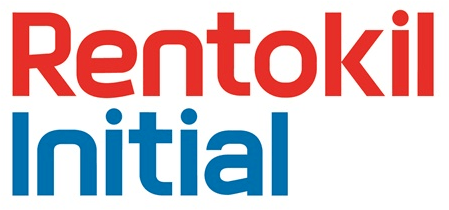 Job title: Field Sales Executive | Airoli | Navi Mumbai – Min 0 to 2 years of Exp

Company: Rentokil Initial

Job description: Rentokil Initial:
Rentokil Initial is an international business services company employing over 35,000 colleagues across 70 countries. We strive to protect people and enhance lives, for example by controlling pests, improving hygiene and improving interior spaces with plants and scenting. We are experts in the fields we operate in, investing in training, science, innovation and technology. Listening and acting on feedback is part of our culture to support colleagues and our customers. Rentokil Initial regards equality and fairness as a fundamental right of all of its colleagues. We live our values of Service, Relationships and Teamwork which were identified by our colleagues across the world. Find out more on
Our family of businesses:
Rentokil Pest Control is the world's leading commercial pest control company, operating in 70 countries and ranked in the top 3 in 65 of those countries. Ranking in the top 3 in 38 of the 44 countries we operate in, Initial Hygiene is the market leader who provides quality, diligent and friendly services to all customers. In France, Initial Workwear specialises in the supply and laundering of workwear, garments and protective uniforms and equipment; focussing on top quality products and services. Our plant business; Ambius is seen as the expert in interior and exterior "landscaping"; operating across the US, Europe, Asia & Pacific. Steritech Brand Protection by Rentokil Initial is an industry leader and pioneer, providing innovative solutions that help customers to mitigate risks and drive business growth. We also have specialist businesses such as Medical Services, Specialist Hygiene and Property Care, which lead their respective fields. Across all of our operations globally, we have a positive reputation amongst our customers for our knowledge and integrity. We have central support functions of Human Resources, IT, Finance, Legal and Marketing & Innovation in the Rentokil Initial Head Office locations and in country. Working within our functions departments, you would be supporting all of our businesses within India.
Rentokil PCI is the leading pest control service provider in India. A Rentokil Initial brand, Rentokil PCI was formed in 2017 through a joint venture (JV) between Pest Control India, the number one pest control company in India, and Rentokil, the world's leading pest control brand. Rentokil PCI aims to set new standards for customer service with operations across 250 locations in India. The JV brand also focuses on developing industry-leading service operations through the sharing of best practices, new innovations and the use of digital technologies.
Your day to day responsibilities will include:
To identify, source and secure both long term and short-term pest control & prevention business opportunities.
To develop new business opportunities within current and new customer bases in accordance with the sales strategy.
To look after client retention by ensuring customers' ongoing expectations is met.
To manage day to day sales activities, including proposal, service agreement, and prospecting and market development.
To support the service team by providing customer feedback.
To develop good client relationships.
To provide reports as per the requirement.
To assist with debt collection
Requirements
Do you have what it takes? If you want to be considered for this role you will need:
Sales experience of a minimum of 2 years in Direct Sales (Facilities Management) for Commercial business profile & minimum of 2 years of Home product / Home service business, residential cleaning services for Residential business profile
Good Interpersonal & Networking Skills
Ability to communicate effectively
Ability to negotiate with the clients
Benefits
Are you interested? Here's what you can expect when you join us
Attractive Base Salary
Annual Performance Based Bonus
Group Mediclaim Insurance Policy
Travel Reimbursement
Equal Opportunities
Rentokil Initial believes in supporting all employees to provide equal opportunities and avoid discrimination. We also place emphasis on workplace diversity which means that we are serious about creating an inclusive environment that accepts each individual's differences, embraces their strengths and provides opportunities for all colleagues to achieve their full potential.

Expected salary:

Location: India

Job date: Tue, 22 Nov 2022 05:00:37 GMT


Location