Job Description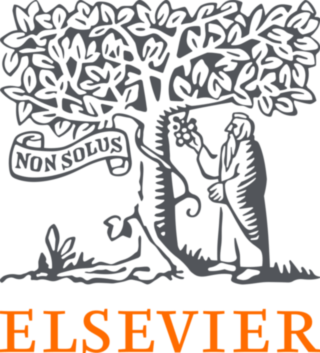 Job title: Customer Success Manager

Company: Elsevier

Job description: Elsevier is a global information analytics business that helps institutions and professionals advance healthcare, open science and improve performance for the benefit of humanity. Elsevier provides digital solutions and tools in the areas of strategic research management, R&D performance, clinical decision support and professional education, including ScienceDirect, Scopus,SciVal, ClinicalKey and Sherpath. Elsevier publishes over 2,500 digitized journals, including The Lancet and Cell, 38,000 e-book titles and many iconic reference works, including Gray's Anatomy. Elsevier is part of RELX Group, a global provider of information and analytics for professionals and business customers across industries.
As a Customer Success Manager, you will
Be managing customers in West India
Working closely with the frontline eSales team in India
Be a key role to foster customer loyalty by ensuring that our customers fully utilize the value of our solutions and services
Be responsible for managing the development of retention strategies and for the daily management of assigned customer accounts, including implementation of account plans to ensure usage growth within Elsevier's core customers
Develop and maintain strong relationships with customers by providing educational, training and other engagement approaches that will drive product adoption and usage and result in higher customer trial conversion, renewal and retention rates
Be accountable for developing and maintaining key relationships to help develop an understanding of products and for lead generation
We'd love to talk … as Elsevier is the place for YOU …
Key responsibilities include
Develop and support implementation of an engagement strategy for new and existing customers, track effectiveness
support implementation based on education and training incorporating online and offline media, to be used in sales and marketing channels
Define customer segments in terms of support level required, value and retention risk and determine appropriate level of investment
Work with customers to define and deliver strategies that drive onsite promotion of the products
Develop and deliver introductory training programs (end user training) or facilitate these session with product managers
Continue to build knowledge of e-products, availability of information on various web-platforms etc.
Develop online user support tools to drive product usage and customer engagement for existing customer
Develop and deliver all components of the engagement program employing best practices in training and educational services
Work with product development, marketing and sales to design and deliver web based tools (e.g. online tutorials, demos, videos, live help etc)
Create topical customer specific webinars or other remote educational or training tools
Work with design/print agencies to define and deliver offline materials such as presentations, user guides or other support materials
Work with sales development / trainers and customers to ensure effective deployment of onsite programs
Contribute input toward sales training/product certification where required
Explain usage to users/administrators; where they can get information, how to interpret etc.
Regular tracking and monitoring of the usage statistics of various products – hitting defined target for year-on-year account usage growth
Reporting to sales managers the usage statistics with identification of any accounts that need attention
Taking the appropriate corrective measures in cases where usage is below target or below comparative institutional size
Build customer relationships and foster product user communities
Enhance visibility of e-products/HS/Elsevier in the marketplace through trade shows, conferences and other public events
Ensure robust workflows to capture customer and user feedback generated from the community activities
Identify and appoint "champion" users at target (top) accounts
To be successful, you'll bring with you;
University Degree in medicine/science/dentistry/allied medical fields or equivalent work experience in health information
5 years' experience in customer success delivery and/or customer support roles
track record of delivering successful customer retention or education programs
Knowledge of the Health Sciences market at the supplier, end-user, society or institutional level
Knowledge of electronic publishing
Strong understanding of user needs and a history of effectively addressing them
Specific industry knowledge ( medical, health, pharma) desired
Elsevier is an equal opportunity employer: qualified applicants are considered for and treated during employment without regard to race, color, creed, religion, sex, national origin, citizenship status, disability status, protected veteran status, age, marital status, sexual orientation, gender identity, genetic information, or any other characteristic protected by law. If a qualified individual with a disability or disabled veteran needs a reasonable accommodation to use or access our online system, that individual should please contact accommodations@relx.com or if you are based in the US you may also contact us on 1.855.833.5120.
Please read our

Expected salary:

Location: Mumbai, Maharashtra

Job date: Mon, 03 Oct 2022 03:52:36 GMT


Location