Job Description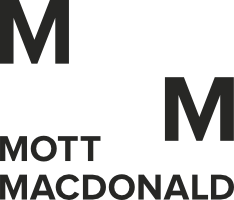 Job title: Business Development Executive

Company: Mott MacDonald

Job description: Candidate Specification
Proposal Preparation:
Raising the necessary RFIs to client in consultation with BDM and Bid manger
Supporting BD managers with E forms preparation support to Bid manager/BDM.
Drafting the proposal as per the scope of work and services narrated by Bid manger
Maintain records and notes of the meeting for all the bids.
Reporting to the Bid Manager and should maintain communication with Technical Lead.
Collating the man-hours and estimation from technical director and project managers.
Organising the DTB material like financial due diligence, Ethical due diligence, risk / UMT registers, Complexity matrix, proposal database along with AL and BD manager.
Attending meeting with client along with BD managers/ AL.
Job Description
Job Description
Having a good understanding about the competition:
Who are our current and future competitors? Where are new competitors being born? Where are existing competitors dying? What are the strengths and weakness of our current competitors?
Collate, analyse and disseminate competitor intelligence.
Actively benchmark ourselves against competitors and generate learning.
​Customer engagement Plan preparation
Marketing Support
Marketing material and help developing it.
Preparation of PQs
Taking encouraging role for internal networking and sharing success stories as well as lesson learned
Developing the PPts for new opportunities, PSS, OSOs and new client presentations.
Contract Type
Permanent
Discipline
Energy
Job Profile
We can offer (subject to Company's policy):
Agile and safe working environment
Competitive annual leave and sick leaves
Group incentive scheme
Group term life insurance, Workmen's compensation and Group medical insurance coverage
Short and Long-term Global employment opportunities
Global collaboration and knowledge sharing
Digital Innovation and Transformation
Recruiter Contact
Swati Prabhu
Website Region
Asia Subcontinent
Website Sector
Energy
Sector
Energy
Job details page image
Work pattern
Full time
Other Information
Equality, diversity and inclusion
We put equality, diversity and inclusion at the heart of our business, seeking to promote fair employment procedures and practices to ensure equal opportunities for all. We encourage individual expression in our workplace and are committed to creating an inclusive environment where everyone feels they have the opportunity to contribute.
Agile working
At Mott MacDonald, we believe it makes business sense for you and your manager to choose how you can work most effectively to meet your client, team and personal commitments. We embrace agility, flexibility and trust.

Expected salary:

Location: Mumbai, Maharashtra

Job date: Wed, 23 Nov 2022 05:00:38 GMT


Location