Job Description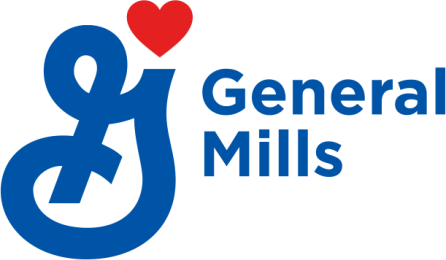 Job title: Analyst – Global Accounts Payable & TnE

Company: General Mills

Job description: Job Description:
India is among the top ten priority markets for General Mills, and hosts our Global Shared Services Centre. This is the Global Shared Services arm of General Mills Inc., which supports its operations worldwide. With over 1,300 employees in Mumbai, the center has capabilities in the areas of Supply Chain, Finance, HR, Digital and Technology, Sales Capabilities, Consumer Insights, ITQ (R&D & Quality), and Enterprise Business Services. Learning and capacity-building is a key ingredient of our success.
Job Overview
Individual will be responsible for managing the Service Delivery of Accounts Payable operations performed by our third party service provider for GMI International countries, by ensuring flawless service delivery in a consistent and standardized manner. Individual will be responsible for providing strong process expertise from a technical and process perspective to a team of third party service provider and countries in a hybrid environment. Individual will need to develop a strong partnership with operations team and various stake holders in the countries and headquarter. Participate and assist on projects for new tools implementation.
Job Responsibilities
90% of Time
– Work very closely with the Manager, Global AP to drive consistent and common approach to Accounts Payable across all of global GMI entities
– Demonstrate Subject Matter Expertise in Accounts Payable process
– Provide direction and guidance to third party AP team based at various locations
– Manage relationship and maximize the level of customer service to internal and external stakeholders
– Manage Accounts Payable escalations
– Assisting in AP activities handled by third party and resolving queries
– Proactively work towards increasing internal controls and process efficiencies
– Report on key metrics, SLA's and KPIs for management
– Monitoring AP activities handled by third party are done in a timely manner with accuracy
– Monitor and ensure third party AP is following the standard procedures
– Review the reporting published by service provider for accuracy and suggest improvements
– Collaborate with third party service provider and countries to ensure accurate and timely resolution
– Ensure clear process documentation is in place, utilized and updated in timely manner
– Support internal/external audits to ensure compliance with GMI and Sarbanes-Oxley requirements
– Develop strong relationships with various business partners including other Mumbai support teams and Minneapolis headquarter teams
– Complete system testing as and when required
– Ensure the systems (SAP & Workflow) are working as designed and co-ordinate with support teams to fix any issues
– Ensure payment disbursement process is functioning smoothly
– Ensure wire payments are made in timely manner
10% of Time
– Identify, initiate, and implement process improvement ideas. Leverage Continues Improvement tools or mindset to identify recurring issues and work towards Institutional Solution.
– Actively participate in team or site events/initiatives
Desired Profile
Education
Minimum Degree Requirements: Bachelors
Preferred Degree Requirements: Masters
Preferred Major Area of Study: Accounting and Finance
Experience
Minimum years of related experience required: 6 Years in Accounts Payable
Preferred years of related experience: 6 to 9 Years
Specific Job Experience or Skills Needed
– Possesses end-to-end Procure To Pay knowledge (Preferred experience in Europe and Asian markets)
– Has managed a team of Accounts Payable executives
– Has hands on experience in PO, NON-PO and Freight invoice processing in SAP
– Has worked in US/Intl Accounting process
– Has proven analytical thinking and problem solving skills
– Has multitasking skills and can prioritize and complete multiple tasks
– Should have experience in system testing and strong knowledge of system logics
– Ability to question, recommend, influence and lead process changes to enhance efficiency and effectiveness for the team and stakeholders
– Advanced MS Office skills preferred (i.e. Word, Excel, PowerPoint)
– Strong interpersonal and communication skills
Competencies/Behaviors required for job
– Delivers outstanding results: through critical thinking, communication, interpersonal effectiveness and business acumen
– Business Process and Analytics: Understand the financial implication & business driver behind them
– Business Partnership: Professional attitude in dealings with clients/customers
– Financial Acumen: Understands accounting practices and implications
– Lead Innovation: Innovate/experiment with new approaches and shifts priority when necessary
Shift timing – 1:30 PM to 10:30 PM

Expected salary:

Location: Mumbai, Maharashtra – Powai, Maharashtra

Job date: Tue, 22 Nov 2022 05:00:37 GMT


Location